WE ARE WAITING TO HELP WITH YOUR PERFECT VACATION!
Signature Exclusives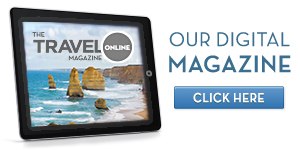 Looking online for options is a great tool for researching in advance but it is very time consuming and it is also hard to know if you are getting what you pay for.
How do you choose the perfect resort and destination for your vacation with so many options online? Just step back and let the travel experts help you by providing recommendations based on their travel knowledge and training. True Travel Company advisors have traveled to the world to the destinations you want to travel to and know exactly what to recommend based on what you want to have for your true travel experience.
When you book with True Travel Co, we walk you through the vacation process from beginning to end to make sure your vacation is seamless and stress-free. Customized trip planning is what our specialists love to do.
True Travel Company has a free app available for our traveling clients to download. Destination information for your trip, travel tips, travel documents, resort information and more will be available for your trip. You can also review your trip after returning home and every time you travel, the app will be downloaded with your new adventure. We are available for travel questions and assistance before, during and after travel. We can help with all the details of your getaway from transfers, tours, spa experiences, golf and more. We are your personal travel concierge.
Can't wait to show you how amazing your vacations can be when you use a True Travel Company Travel Advisor.